Jagat Kamdar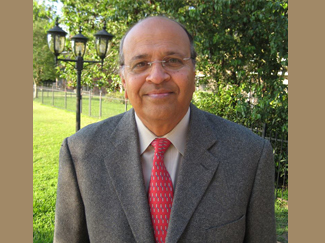 Chairman
Class of 1963 Faculty Tech. & Eng.
---
For the last fifteen years, Jagat is involved and actively participating in many social, political, and charitable and business related organizations of the Indo American community of Greater Houston and main stream organizations in the Greater Houston area.
APPOINTMENTS
Police Advisory Committee
HPD Advertising Agency Selection Panel
NON PROFIT AND BUSINESS ORGANIZATIONS 
Founding member of the Indo American Charity Foundation
President of Indo American Charity Foundation of Houston in 1992
Founding member of South Asian Chamber of Commerce
Active Member of United Way Agency-Chair for South Asian Countries ( India , Pakistan , Bangladesh and Sri Lanka )
Founding member of Indo American Political Action committee.
Founding member of Indo American Chamber of Commerce.
Founding member of  M.S. University Alumni Foundation of North America.
Co-hosts of Open Forum, a radio talk show since 1999 for the South Asian community. Open forum comes live on
every Saturday from 4:00 PM to 6:00 PM on 106.1 FM, Humfmradio, Houston. Topics covered by us are: political,
Health related and Cultural and Social issues related to the communities.
POLITICAL ACTIVITIES
Actively Involved in the political arena at the city, state and Federal level. 
AWARDS
Outstanding Community Service Award by India Culture Center of Houston in 1992
Randhir Sahni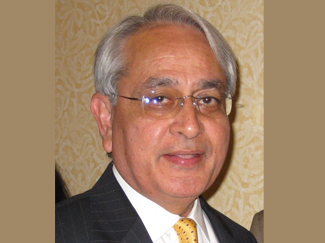 Co-Chairman
Class of 1966 Faculty of Tech. & Eng. FR (Faculty Representative) 1964-1965
---
Architect & interior designer with over 40-years of experience
President, Llewelyn-Davies Sahni / Architects & Planners
COMMUNITY SRVICE
Board Member, Greater Houston Preservation Alliance, 2005-2010
Quality of Life Committee, Greater Houston Partnership, 2003-04
Marketing and Public Relations Committee, Urban Land Institute, 1990
Board Member, City of Houston, Health Facilities Development Corporation,
Young Leaders Conference, Delegate, Turin, Italy, Italian-American Conference, 1985
Fund Raising Committee, Houston Grand Opera, 1983
Founding Member of the Indo American Chamber of Commerce of Greater Houston
AWARDS
Distinguished Achievement and Outstanding Contribution to the Environment of the City of Houston
Commencement Speaker School of Architecture, Planning & Design, Kansas State University, 2012
Elected City consul member, City of Piney Point Village
Gitesh Desai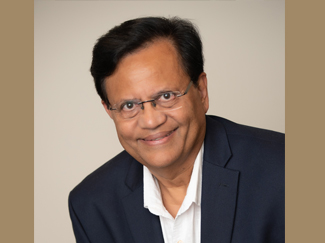 Class of 1975 Faculty of Tech. & Eng.
---
Licensed Professional Engineer
AWARDS
Distinguished Alumni Awardee of The Maharaja Sayajirao University of Baroda - 2019
Pravasi Bharatiya Samman Awardee by President of India - 2019
Proclamation issued by Houston Mayor Turner March 29, 2019, "Gitesh Desai Day"
NON PROFIT AND BUSINESS ORGANIZATIONS
President, Sewa International – Houston Chapter
Past President, Indian American Political Action Committee of Greater Houston
Past President, Greater Houston Toastmasters Club
Past Board Member, General Appeals Board, City of Houston
Past Board Member, Indo American Charity Foundation of Greater Houston
Free Lance Writer
Volunteer and Community Activist

Mahendra Vaishnav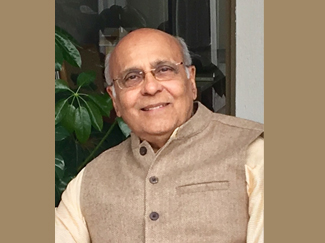 Class of 1966 Faculty of Tech. & Eng.
---
Registered Architect
Resident of Houston since 1973.
Have been involved and active in various MSU activities over past 25+ years in Houston.
Member of Chinmaya Mission Houston since 1987 and serving on Building committee since 1987 to present.
Board of Director for KBR Heritage Federal Credit Union- 2006-2012
Volunteering on Building committee for the Gujarati Samaj of Houston since 2014
Member of American Society of Indian Engineers & Architects and volunteering in special committee